Build a unique post to hold your family's Christmas stockings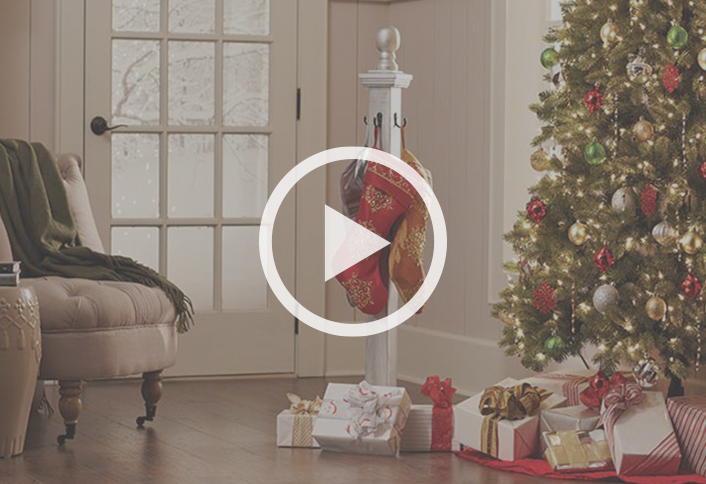 One of the most exciting parts of the holiday season is hanging the stockings above the fireplace. Why not incorporate a new DIY project into your christmas decorating tradition by building a stocking post. This simple project, perfect for those with multiple stockings or without a mantlepiece, will allow you to hang stockings on a sturdy post.
WHAT YOU NEED FOR THIS PROJECT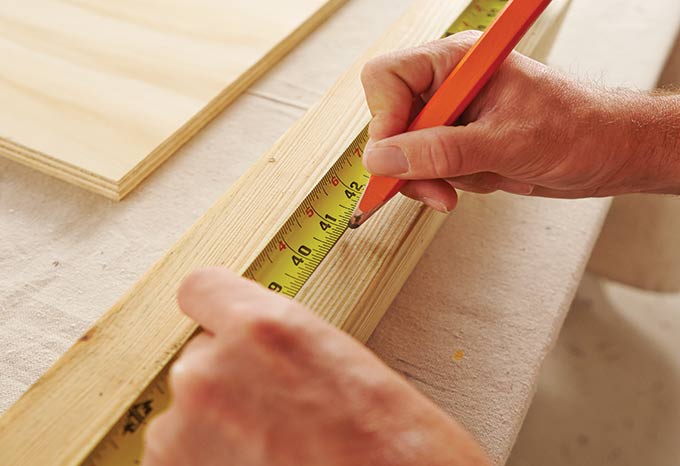 Measure and mark one 41-inch section from the deck post and one 16 x 16-inch square section from the sanded plywood board.
• Either using a circular saw or a miter saw, cut the 41-inch section from the post. 
• With the circular saw, cut the marked 16 x 16-inch square from the plywood. 

Tip: If using a circular saw to cut the post, set the blade to max cutting depth. Depending on the size of the circular saw used, you may need to rotate the post and cut through multiple sides in order to make the cut all the way through.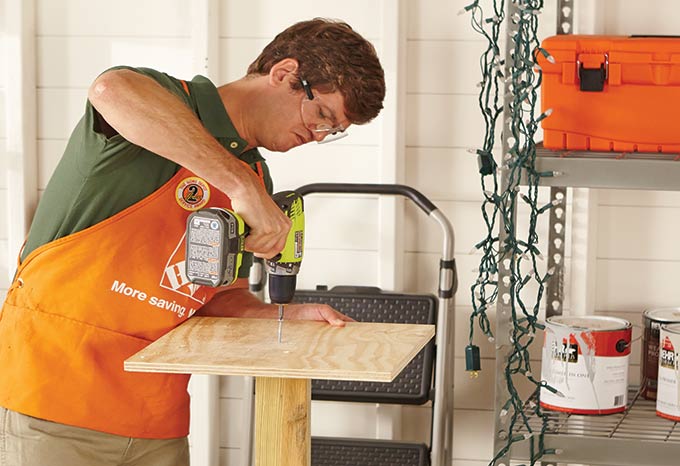 • Center and secure the plywood square on top of the 41-inch post section. 
• Use 2 ½-inch wood screws through the bottom of the plywood into the post.
4
secure post to base (continued)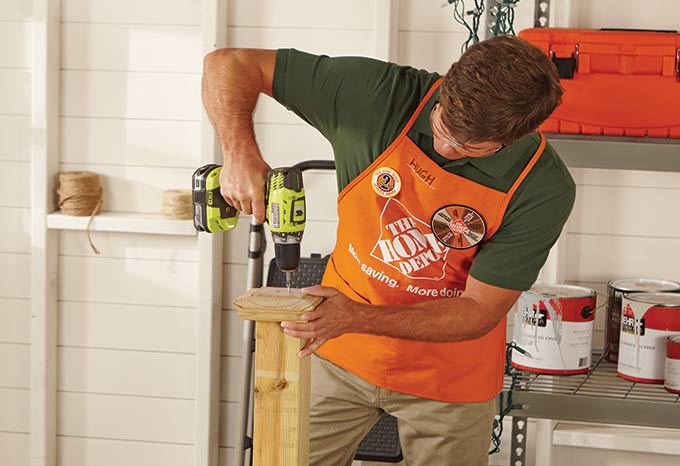 • Turn the post right side up so it is resting on the attached 16-inch base. 
 • Center and secure the flat post cap on top of the post using 1-inch wood screws. 

Tip: Angle screws towards the center of the flat post cap to ensure the screws will be hidden under the ball post cap.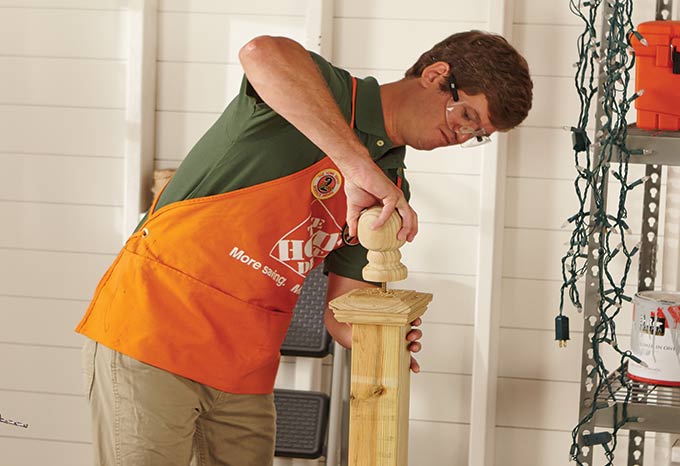 • Using a ¼-inch drill bit, drill a ¼-inch hole in the center of the attached flat post cap. 
• Screw the bottom of the ball post cap into the top of the flat post cap.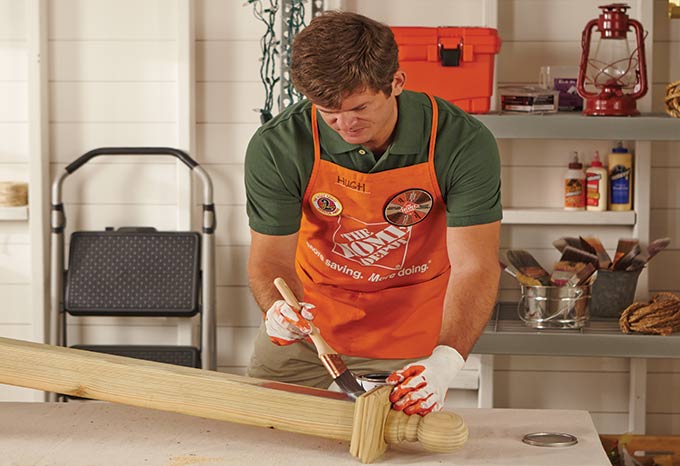 Paint the post however you'd like! Try a solid color, a design that matches the rest of your home's décor, or personalize with family members' names.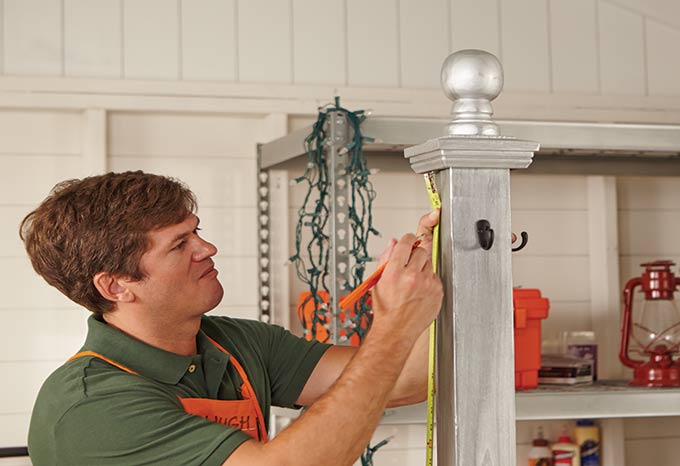 Starting from the bottom of the flat post cap, measure 3 ½ inches down and center, and attach the hardware hooks on the sides of the post.